Reliable Vinyl Fencing Services in Calgary
A-Plus Vinyl Fencing focuses on the sale and installation of the latest fences across the Calgary area for business and residential properties alike. Whatever the setting you have, we're equipped to put in the proper types of fencing for your specific needs and budget. Contact us now for a free estimate to get your fence project started!
At A-Plus Vinyl Fencing, we aim to do provide superb products and services! We are experts in the installation of our vinyl products. And our skilled staff can instruct you deliberately about the complete process, from start to finish, with certainty. Our crews are committed to prompt installations and top-tier workmanship. When you call us for assistance to complete a fencing job, that's precisely what we will do. And, we will finish it to your absolute satisfaction! Take a look at our photo gallery to see our past work.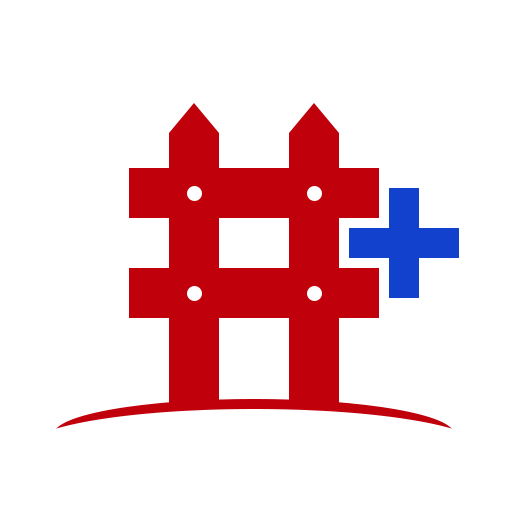 The Benefits of Vinyl Fences
If you are looking for a more sturdy fence for your yard, you should go for vinyl. Compared to other standard fencing options, vinyl products are developed specifically for long-term wear and tear. The advantages are many:
We have high-quality vinyl fences that will enhance the appearance of your property in Calgary
we do fence installation Calgary, and fence builders Calgary. fencing Calgary area, we have vinyl fence Calgary. best fencing contractors, and fence in Calgary.
Variety Of Fencing We Provide At A-Plus Vinyl Fencing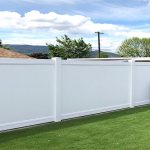 Vinyl full privacy
A full privacy fence secures your property against prying eyes by limiting their view of your property. These fences are high with no gaps. They will also prohibit animals from wandering off from your property.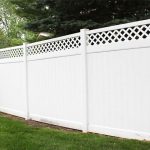 Vinyl lattice fence
A lattice has narrow diagonal slants that are positioned in a crisscross pattern. Lattice fences add privacy to your property while establishing an attractive look, increasing your curb appeal.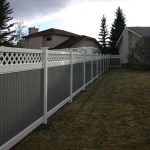 Vinyl lattice top
This lattice top allows privacy with a decorative look. It offers a neighbor-friendly look that's identical on both sides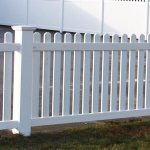 Vinyl picket fence
A vinyl picket fence is a classic option, with more sturdiness and toughness. Compare to traditional wooden picket fences, vinyl picket fences do not rot or require repainting.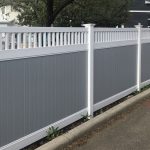 Vinyl picket top
There are a few things you need to consider when choosing your picket top. From traditional spike picket top to modern dog ear picket top.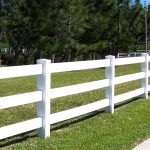 Vinyl ranch rail
A vinyl rail fence offers all the benefits of fencing your property without burning a hole in your pocket. These fences are an outstanding option for large areas, such as ranches and agricultural fields.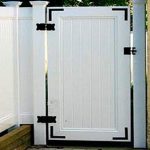 Our company also designs and supplies custom vinyl gates for commercial and residential properties. Our gates will drive up your property values and match your house's or business's overall appearance.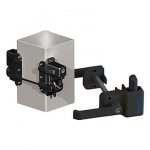 Enhance the look of your fence and strengthen its longevity. We utilize innovative hardware and accessories from Nationwide Industries.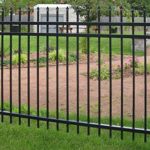 Choose from different style options. Elegant designs and dependable fences from Malden Metals.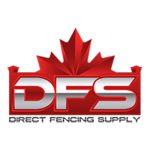 DFS is the first choice of professional fence installers all across Canada. They are also one of the leading wholesale distributors and suppliers of premium fence and high-quality hardware.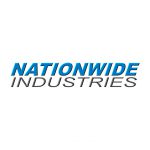 Hardware and accessories from Nationwide Industries are top-notch. There are different options available to strengthen and enhance the look of your fence.
Our vinyl fencing services and custom doors in Calgary will help make your property more safe and secure. We have the experience and skill to meet the needs of all kinds of businesses and homes. When you improve your fences, you increase your property values and give them a more sophisticated look. For commercial properties, good condition exteriors with beautiful fences that subtly enhance the appearance of the whole building can make a positive impression on your clients, patrons, visitors, and customers. Also, they can strongly distinguish areas of your property. Brand new fences on residential properties can increase resale values and can keep pets and children secure.
Do you need custom doors and vinyl fencing services in Calgary? We offer a wide variety of options to meet your every need. Our team will closely work with you in helping you find the right fence or door. Please contact us to discuss our products. If you have a question for us, we will be happy to answer them all.